Interview: Cynthia Alfonso
We recently joined forces with artist Cynthia Alfonso on the design of Holy Hive's Float Back To You album cover. Her work combines contemporary art, comics, and animation to create stories that are simple yet deeply resonant. We spoke with her on her influences, processes, and what the future holds in store.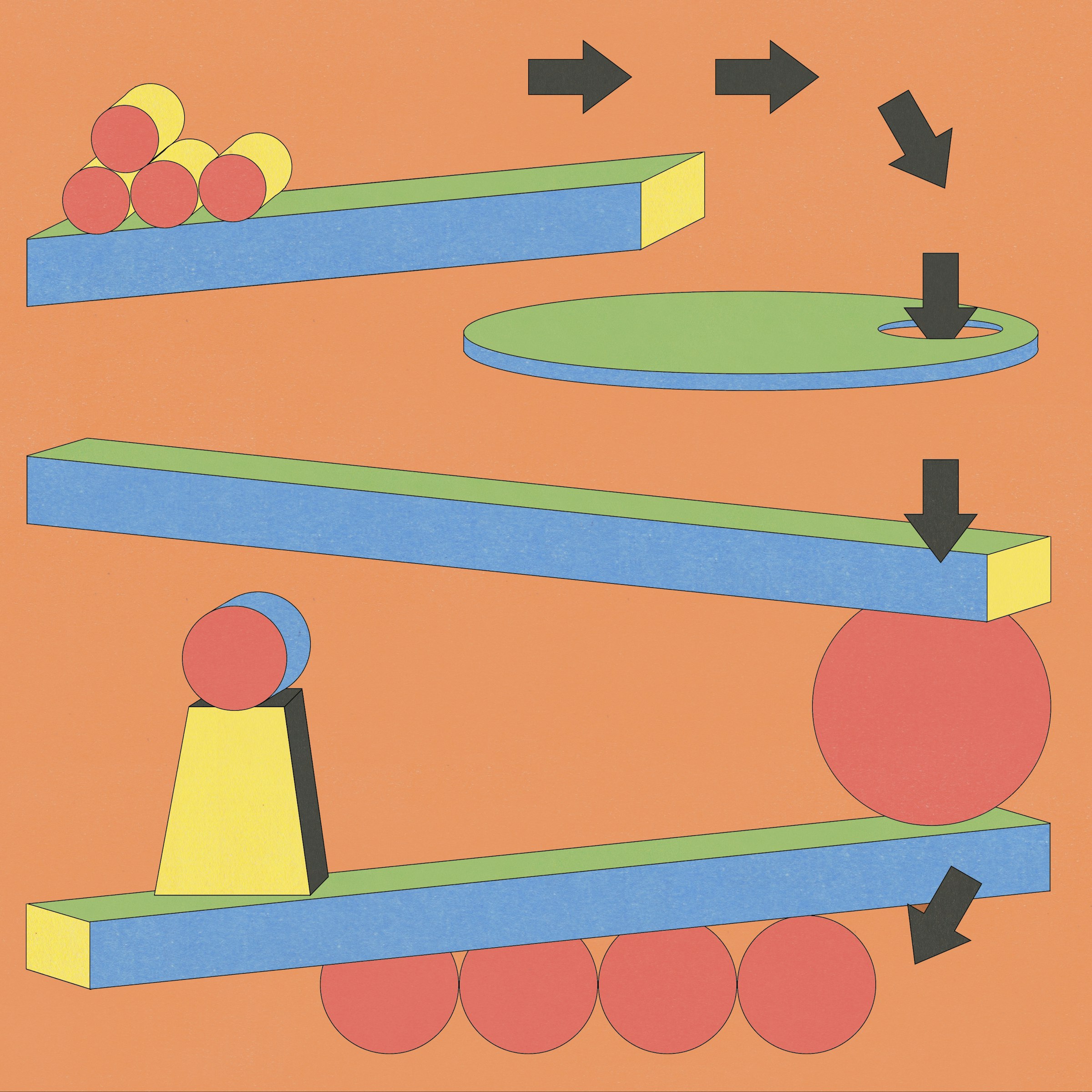 Can you give us insight into who you are and what you do?
My name is Cynthia Alfonso and I am from Galicia, Spain. I studied Fine Arts and I mastered in Illustrated Book and Audiovisual Animation. Today, I work as a freelance designer, but I am always focusing on the world of art, comics, and animation. The latter in collaboration with Óscar Raña for our animation studio RAPAPAWN, based in Vigo, Spain.


Where did your creative journey start? What led you to pursue being an artist?
I've always had a special interest in drawing from a very young age, but when I entered the Fine Arts my interest in comics and contemporary art increased. I started to see that it was an interesting path to combine sequential language with the message, tools, and aesthetics of contemporary art. This is what led me to continue—I don't know if "to be an artist" or not—to feed my personal interests and concerns.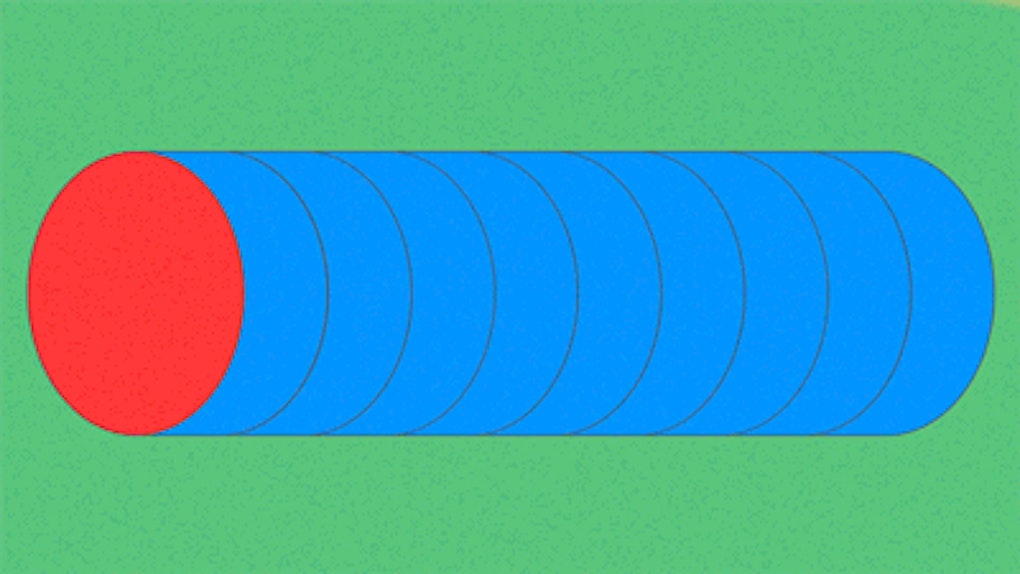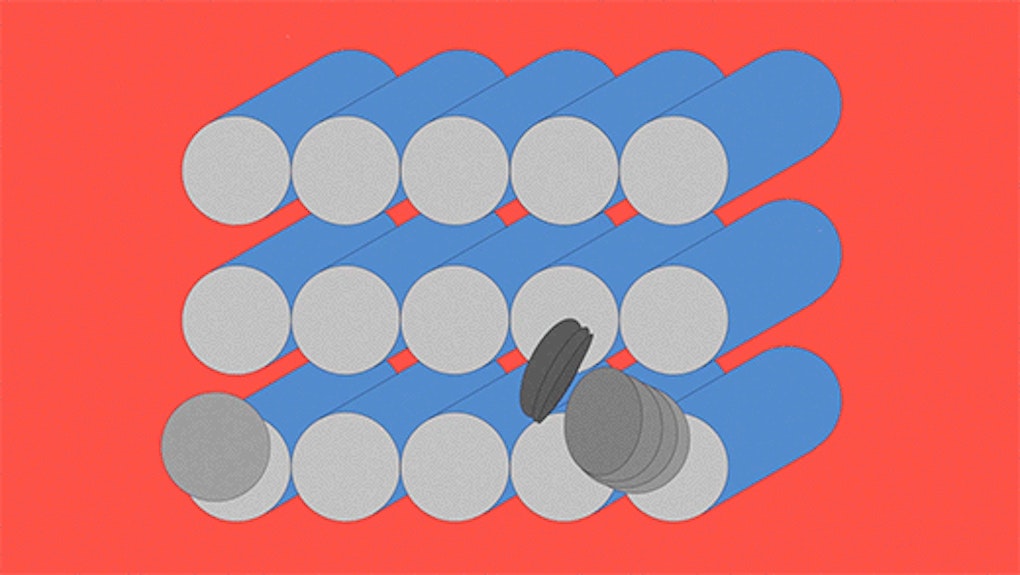 What are your influences? How do these manifest in your work?
Typical things inspire me: cinema, comics (for example, those made by CF or Ditko, or comics in the artistic field such as Matt Mullican and Lawrence Weiner), music, literature...but above all contemporary art. My training in Fine Arts increased my references in the artistic field, such as Richard Tuttle, Nicholas Krushenick, Blinky Palermo or Helen Frankenthaler, references that I transfer to comics or animation.


How did you come to find a style of work unique to you?
My work is in continuous movement. I need to apply everything I absorb day by day—I cannot stay still at one point. Once I reach something, I think about what could be done next.

This is why I went from a liquid and dark style to playing with more geometric and minimalist shapes—to express the maximum with the minimum. A more forceful and simple visual arises from the need for images to be direct and understandable at a cognitive level; Within this is a search for the original (understood as origin) in the primary colors and basic forms where I find my work now.

It is from here where I feel the need to experience the following artistic means: pictorial work, comic, and animation. My interest in these disciplines allows me to use their tools and take them to another field; I use these for an artistic rather than illustrative purpose (never forgetting their meaning). Through the compositions, the rhythm and the color, I reconfigure the basic ellipsis of these two means to generate the breakdown of comfort and search for new paths. Working with frame-by-frame animation also allows me to have greater ease in giving continuity to stories in comic format, as well as incorporating scenes with a higher cadence and movement in them that would otherwise be unthinkable, and vice versa.

It is this search that leads me to rethink my work from time to time. Experimentation predominates in both static and animated forms. Therefore by its changing nature, it becomes what it is now but will not be in the future.

So I think I found not necessarily a style, but a way of doing things.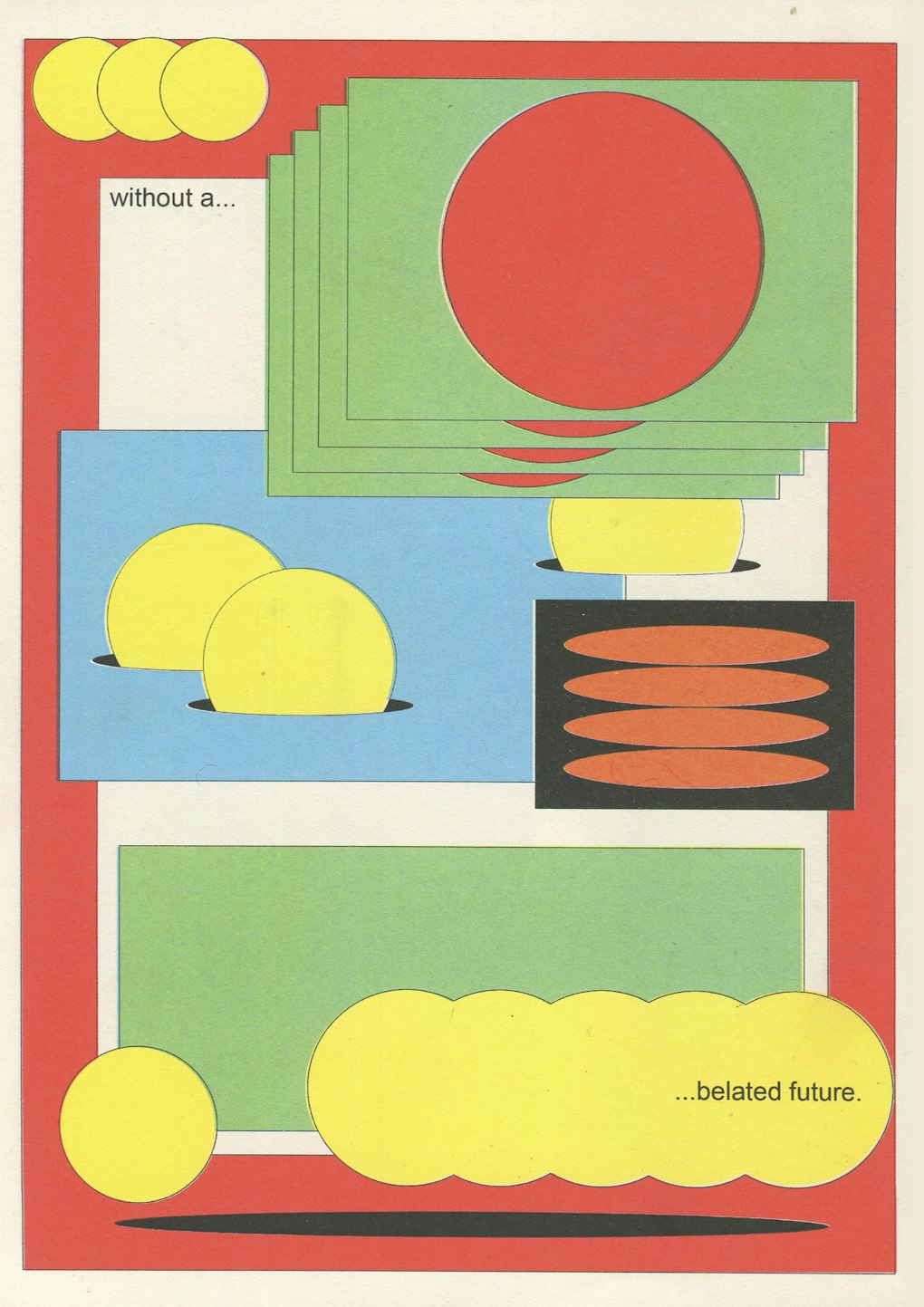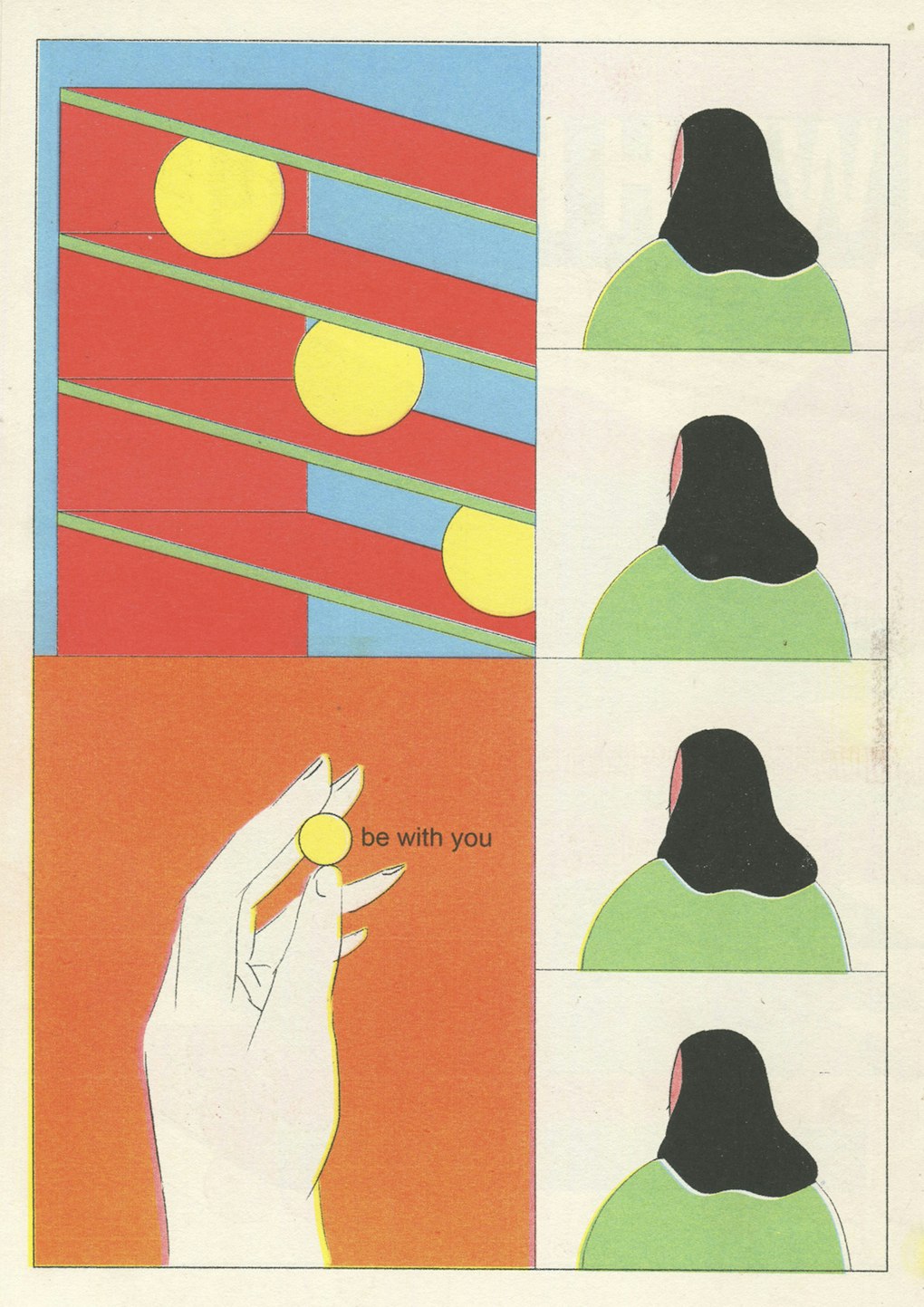 Describe your creative process: Do ideas come to you at once or in parts? Is there experimentation with mediums/tools?
I always start from an idea, a phrase or a paragraph, but never from a script or a full text, I like that the main idea appears spontaneously, and then, I need to make an unnecessary amount of sketches, to be able to see that idea in multiple plans and positions, to know which one suits best, going through the changes that all the elements undergo from the final sketch to the final work and, of course, going through the negation of the result. I like to see that everything as a whole is well composed both in terms of color, shape, and space.
During the process, and in general in all my work, I constantly use comic and animation tools. They are two disciplines that I like to experiment with and that helps me transmit things that I need to express. For me, comics and animation are not an end in itself. The format of the comic and its sequence have many more possibilities than to tell a closed story, getting out of the margins it offers, is what is interesting and, above all, taking advantage of the movement and rhythm that is manifested in this medium. Trying to play with the language and getting out of my comfort zone is an interesting thing.

Animation came about from my studies in animation, as well as a curiosity for the moving image. One day, I wondered how my drawings would be in motion and started working. For that, I count on my partner in crime, Óscar Raña. He has the same feelings about this, we studied animation together and have been collaborating for years. We thought that "this is the moment" and we decided to found RAPAPAWN, an animation studio based in Vigo, Spain.
In addition, the experience I have in animation helps me to be more skillful in the creative processes of the comic (when solving scenes or vignettes, for example) or in my plastic work.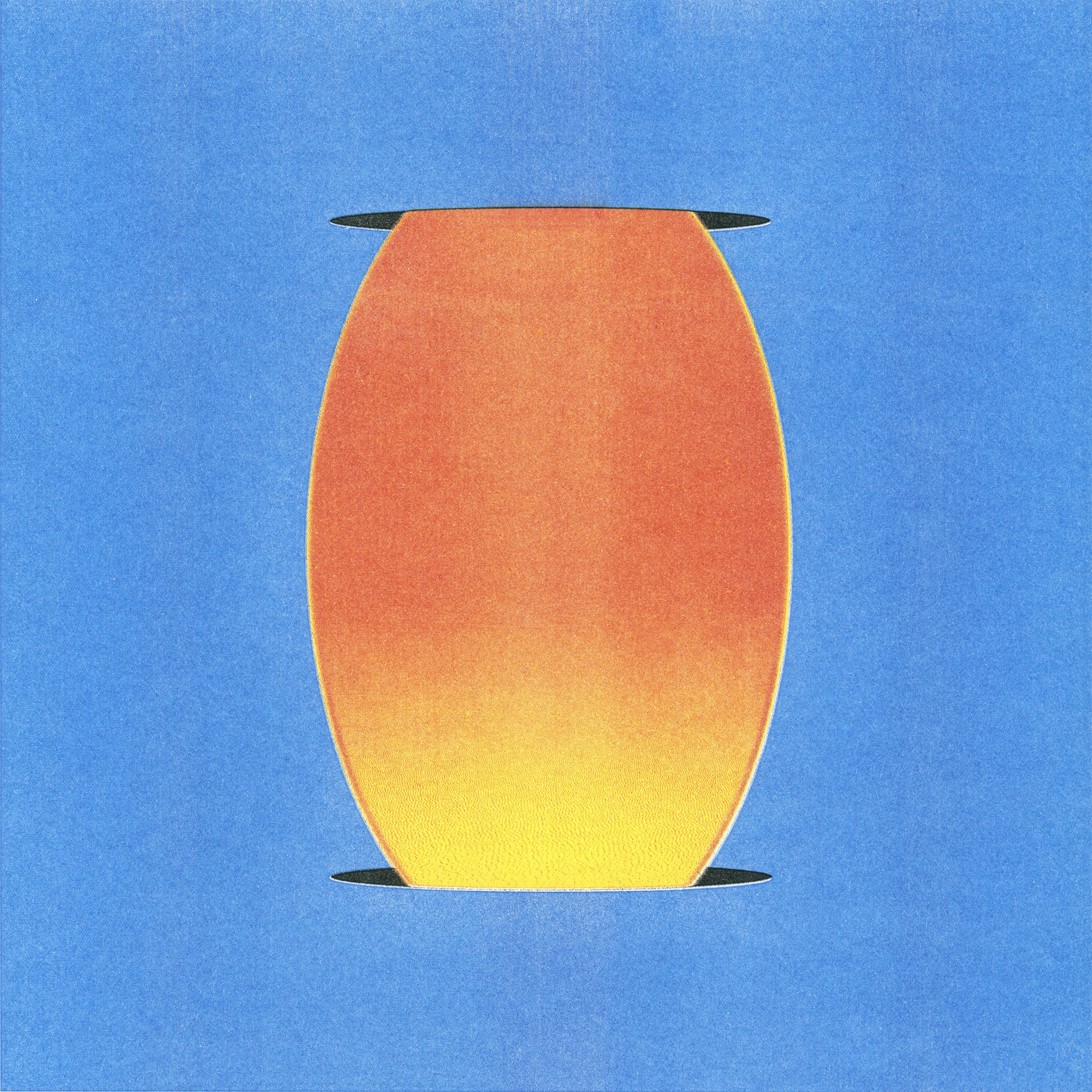 What are some challenges you've come across in your practice? / How do you challenge yourself?
All the challenges you can imagine. From discarding ideas to throwing away completely finished works for not becoming what I wanted them to be. I try not to theorize everything I do because there are things that I just don't know why they are there, they just come out, I like them, they convince me, and I interpret them as good.
One way of saying that I challenge myself is being self-critical and overly demanding. It is a problem actually haha.
Do you feel a responsibility to contribute to something bigger than yourself?
It's something I constantly ask myself. I would love to be able to contribute something to society. It seems to me that every artist should capture their time and help give a voice to people. In my work, I try to talk about precariousness, loneliness, industrialization, stillness and repeated daily life. Loops and repetition make the message more forceful. But it is something that I do not know how to channel and that is beyond me, this is one of the stones on my path that needs to be polished with more reading, work, and understanding.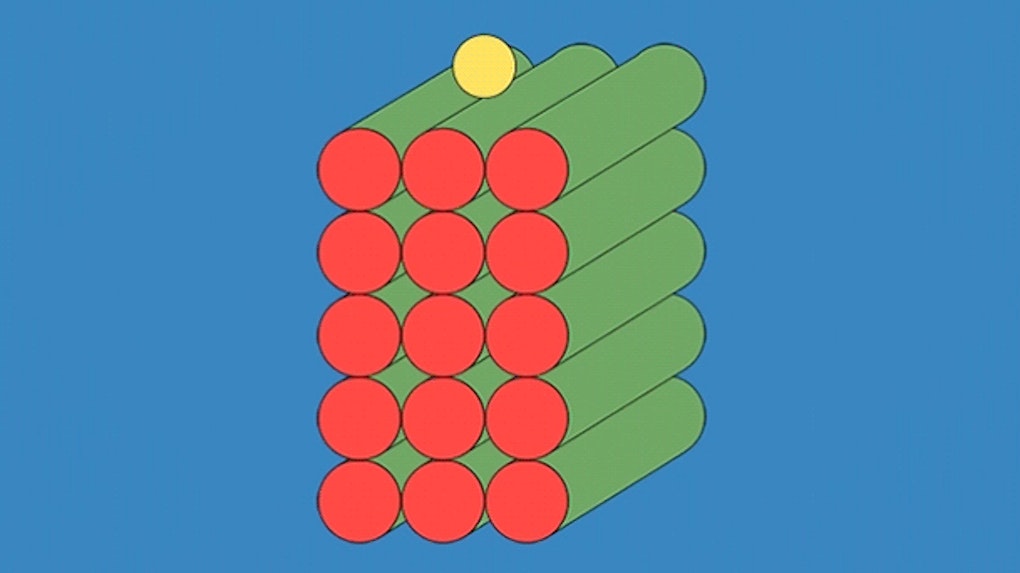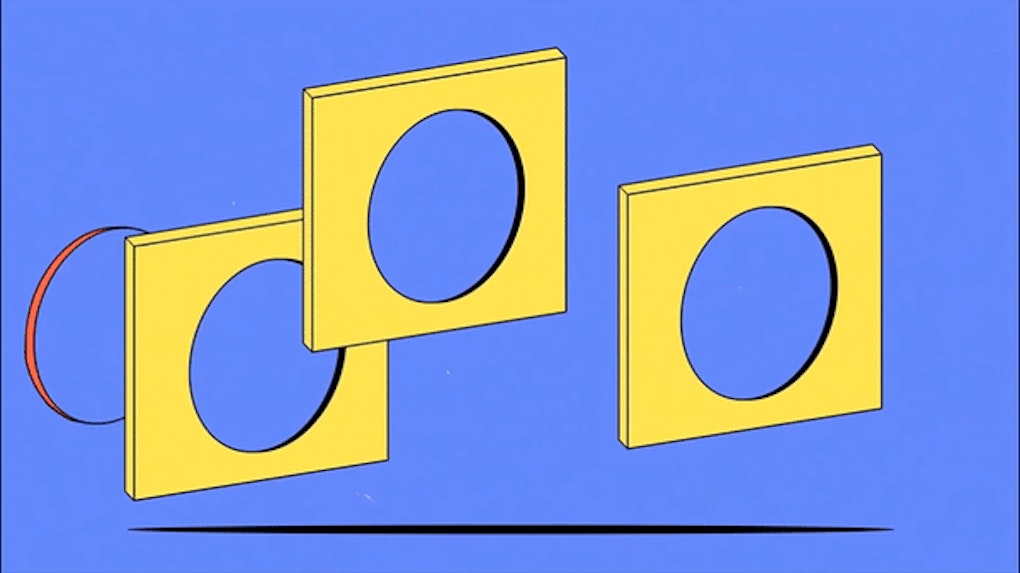 Are you creatively satisfied? What can we expect from you next? What types of projects would you like to be doing more of in the future?
To this day—I still do not feel that I have reached a point where my work is mine, it is something that I continue to work on. I know where I want to go, but I can't get there. I hope for that moment. I wish I could convey the thoughts of a generation mired in precariousness and uncertainty through a recognizable body of work. I still have a lot to learn before I can teach or show and to generate a style that is in continuous movement and that naturally and spontaneously combines comic, animation and contemporary art in the same being.

—
All Illustrations by Cynthia Alfonso
Animations by RAPAPAWN