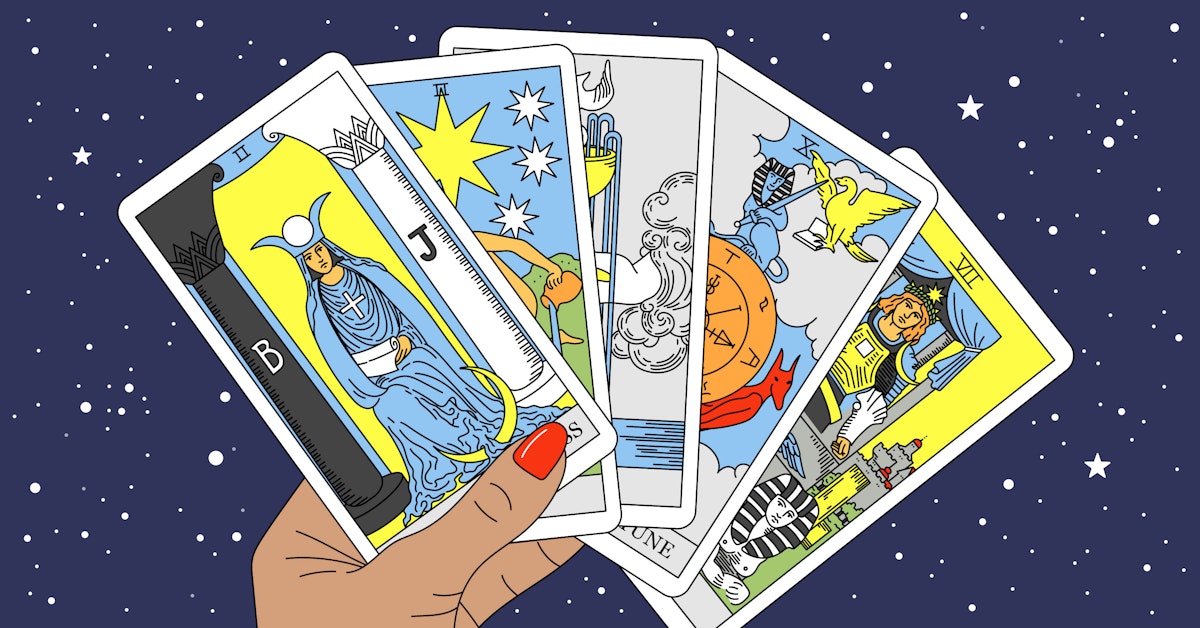 Interview: Allison Filice
We interviewed Allison Filice, a freelance illustrator based in San Francisco. Allison illustrated the Volume 4 cover of our playlist series, High Tide Sound System. Give it a listen here and read more about her influences, process, and concepts below.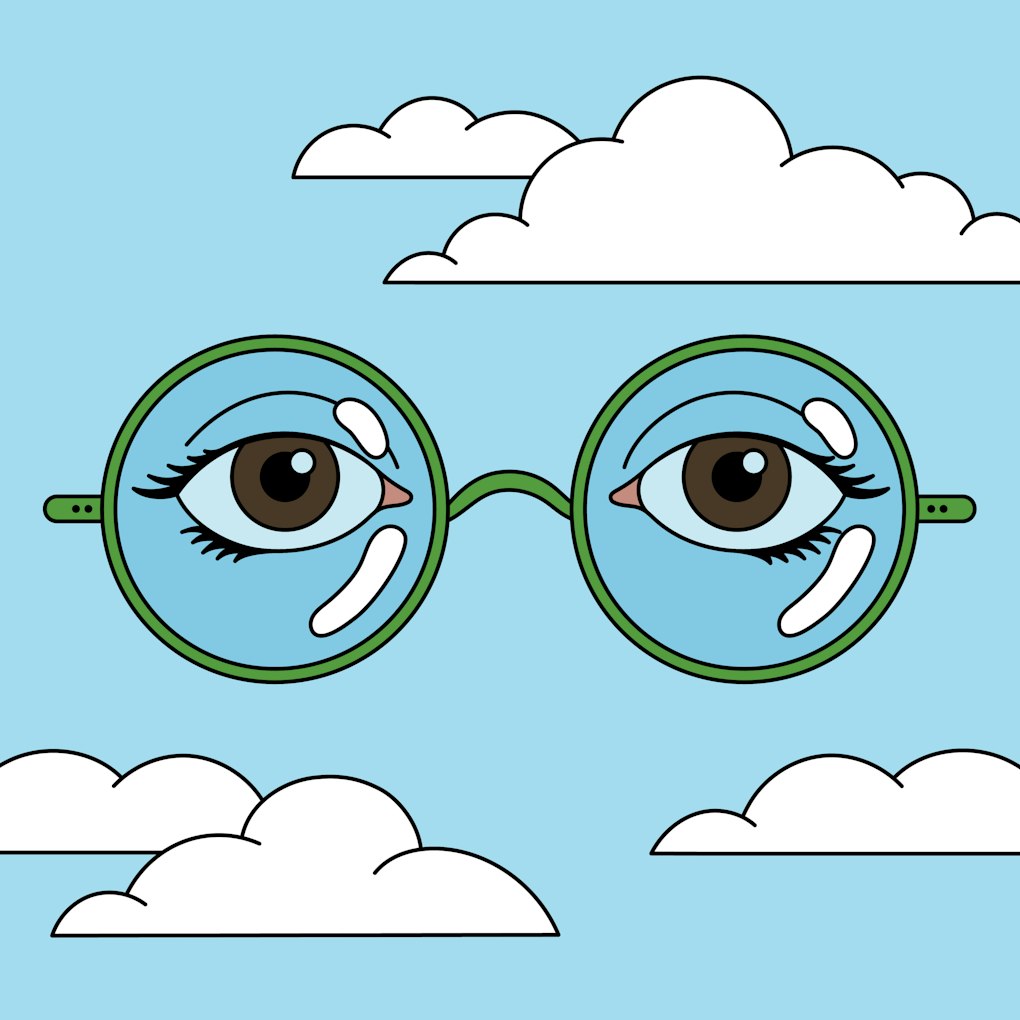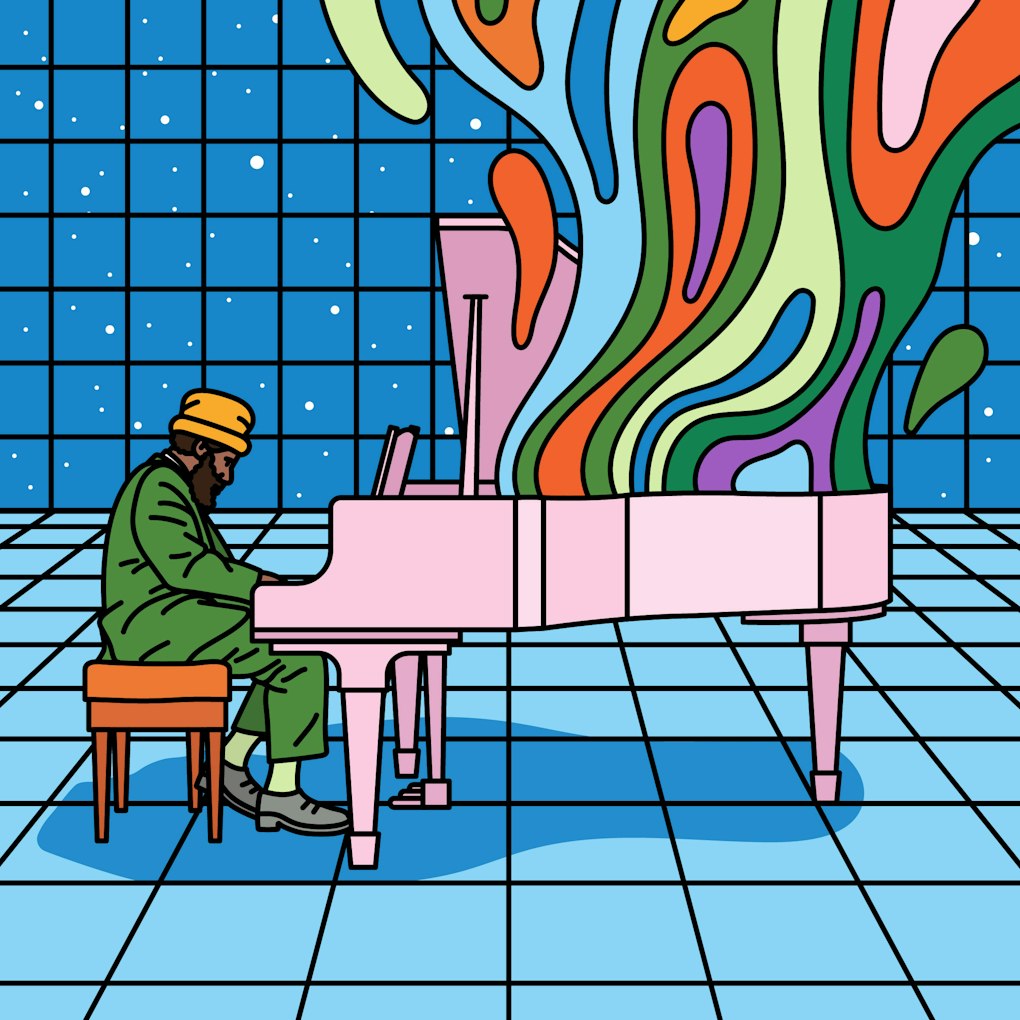 Can you give us a quick introduction?
My name is Allison and I'm a freelance illustrator living and working in San Francisco. My background is in graphic and user experience design, and I've been doing illustration full time for just over a year. I'm mainly doing editorial work at the moment, and I also create a lot of personal work that helps drive my ideas forward.
What events led you to pursue illustration full time?
I had been working as a designer for years, and I started feeling that I needed to make work that was more personal and could help communicate my message. I kind of felt like I was being pulled towards illustration as my next step, and I just had to trust that it would work out.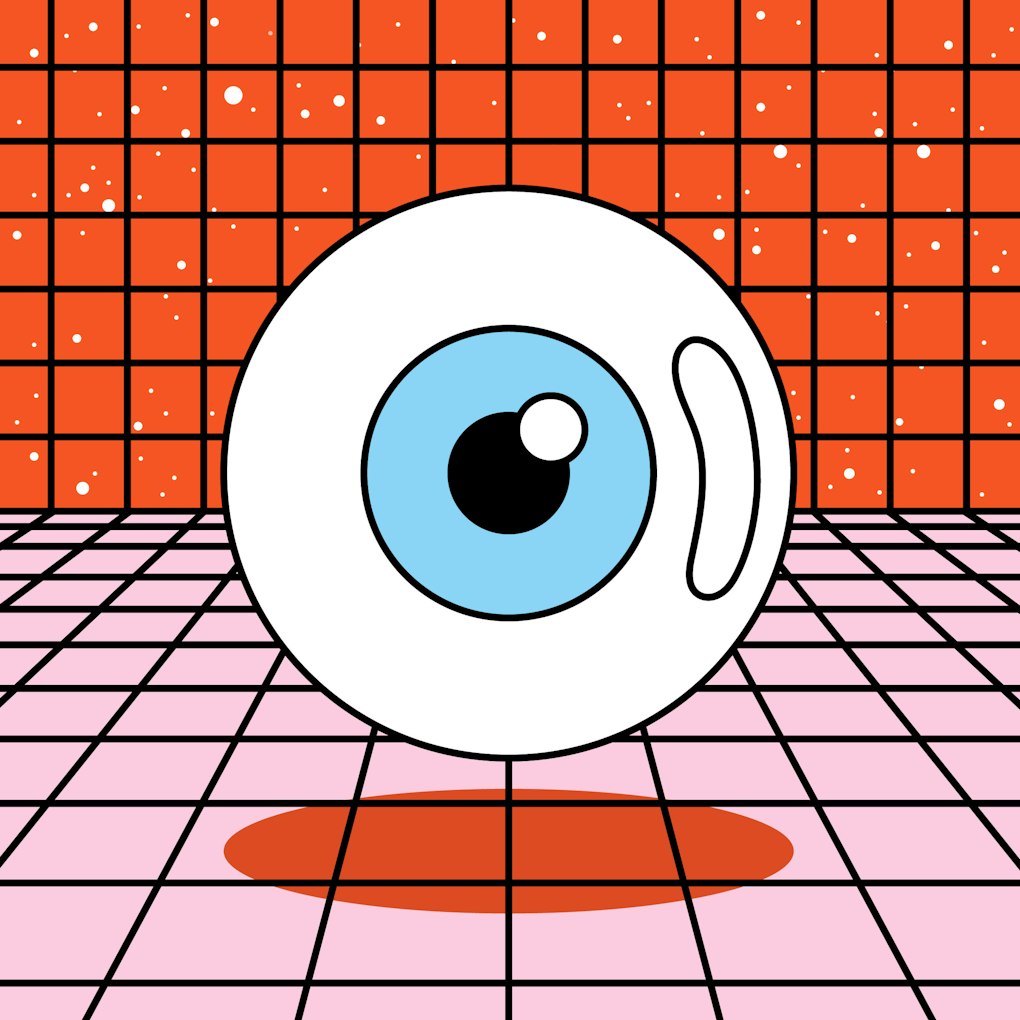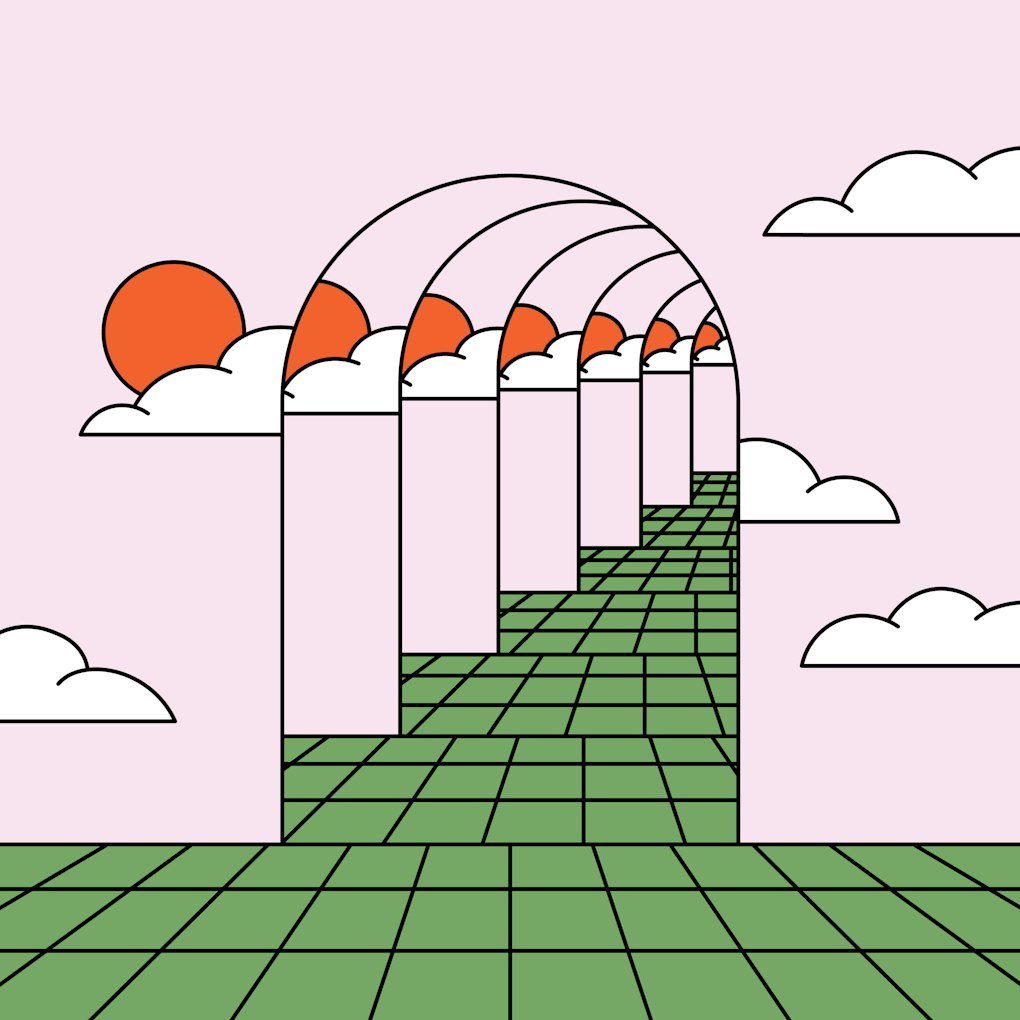 What are your influences and interests? How do those manifest in your work?
I'm always searching for the meaning behind things, that thread that connects everything. I guess it's sort of a metaphysical exploration, mixed with my interests in psychology, personality, nature, physics, music, and more. I love to learn, and when something I encounter strikes me as true, I'm usually inspired to incorporate that into my work.
How were you introduced to ligne claire? psychedelic art? science fiction? Why did that subject matter stick with you?
Ligne claire was the illustration style that really excited me since I was a kid. I always loved Hergé's Tintin and as I got older, Moebius and Joost Swarte. When I started drawing, I wanted to try to capture that emotion in my work. I think I saw myself in it somehow, as if that's kind of what I look like as a person.
As for science fiction, my brother was into Stanley Kubrick films when we were young so I was exposed to those images early on. I was actually a bit scared of Kubrick's work at first, but scared in an intrigued way. Like when you realize something absurd exists for the first time, it can be hard to look at. And then I started reading science fiction as I got a bit older and that really opened my mind to the philosophical questions of life and the universe.
I guess my interest in science fiction lead to an interest in the mind, which lead to an interest in the psychedelic exploration of the mind. I see science fiction and psychedelic art as almost the same thing. Or I'm at least drawn to where they connect so I tend to focus on that intersection.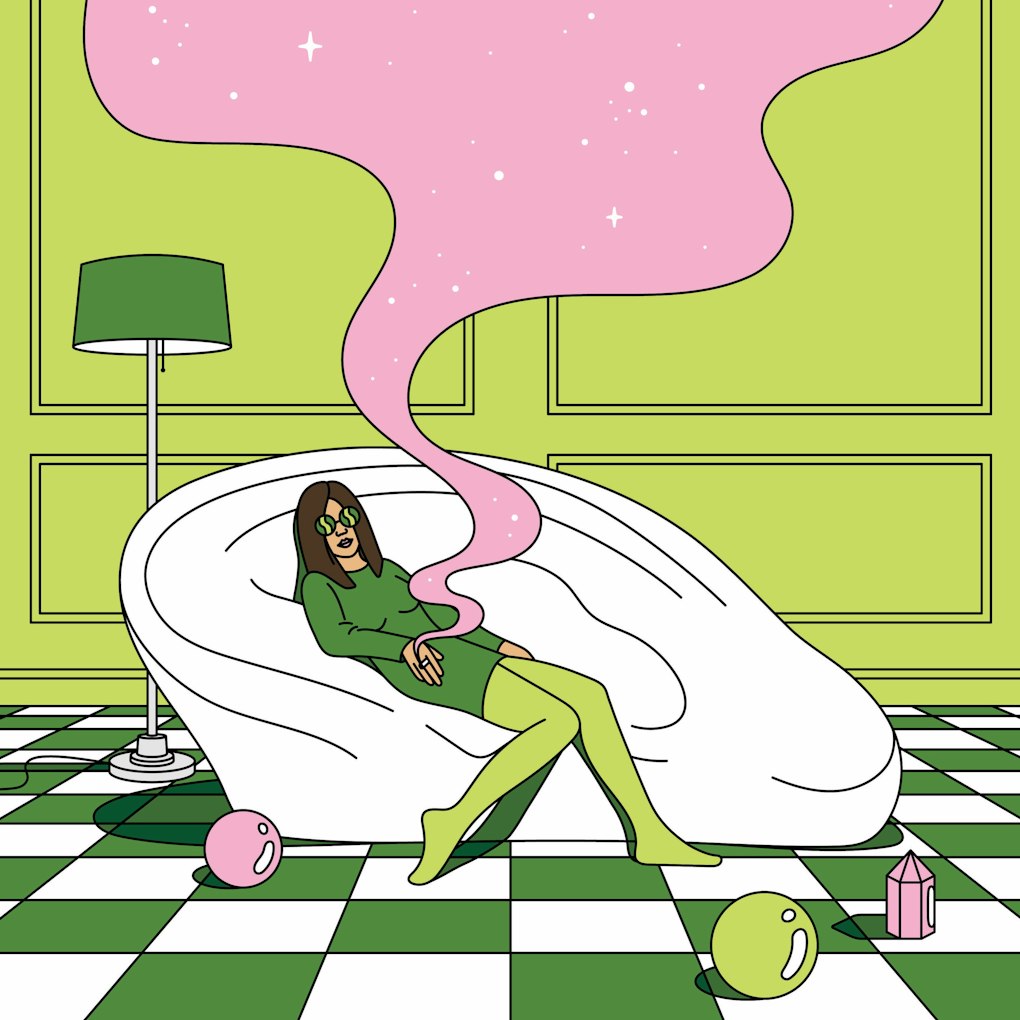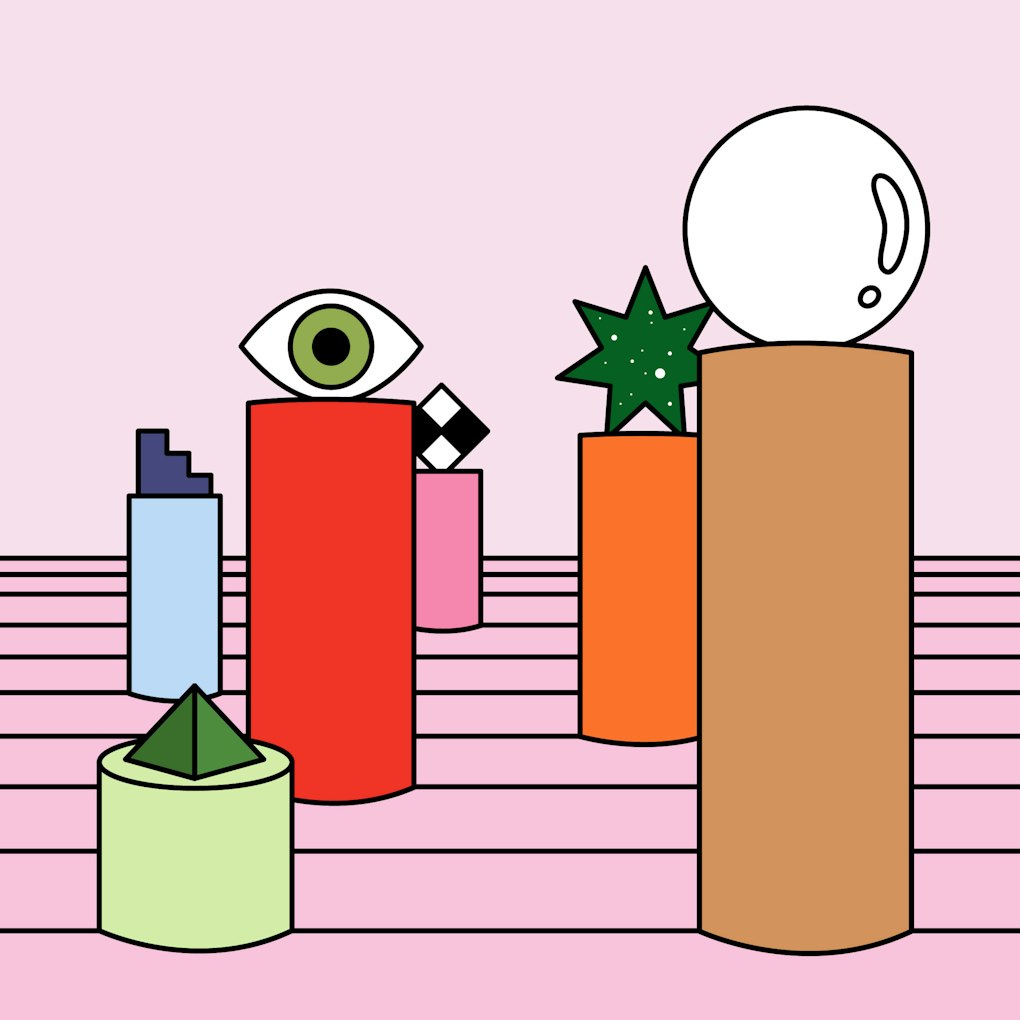 How do you keep your creativity flowing?
I've found that I'm most creative and inspired when I follow my interests outside of illustration. I need a lot of inputs to be able to create an output. I also need a lot of time to let my intuition and imagination do its thing. Walks in the park, reading, listening to music and podcasts are all really helpful for that.
Can you describe the process of illustrating the surreal spaces and subject matter in your personal work?
It usually starts with something I get excited about. Like an idea or image will strike me, and I build a composition in my mind around that. I try to create an image that is simplistic but with depth beneath it, and has emotion in it. Process-wise, I start with sketching and I try to get everything that's in my head onto paper. An idea can go through a lot of sketch refinement until I feel like I have it right. Then I'll scan the sketch and bring it into Illustrator, where I start drawing it digitally. Then it's all digitally done from there on out. For me, the final details and color are the trickiest part. So much of the emotion is in the details. I tend to be perfectionistic, and I usually have to compromise with myself on the final illustration, or I'll never be happy enough with it to show it to the world. And showing it to the world is so important.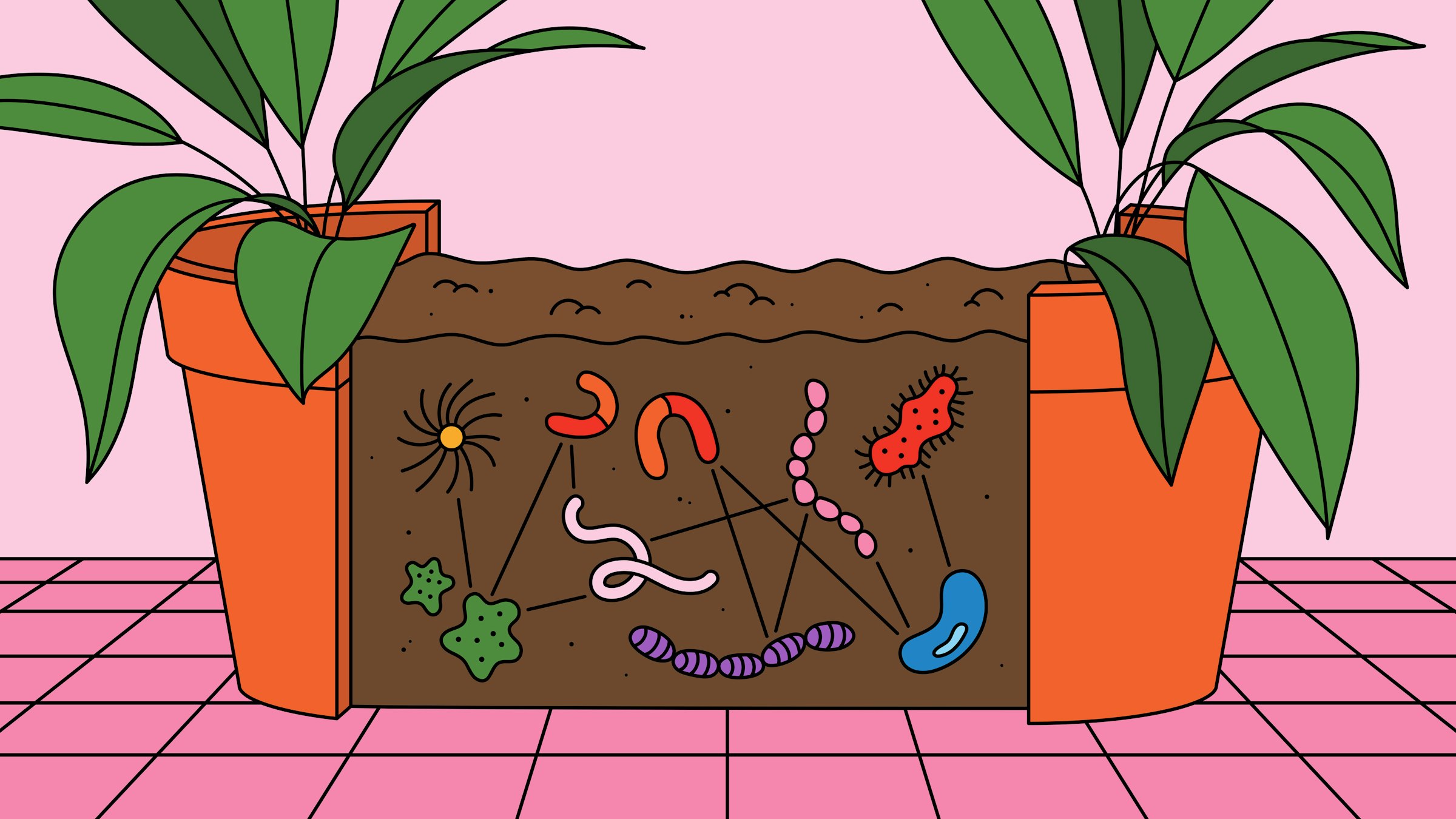 Your work explores both the inner and outer worlds. Can you tell us a little more about that? Are these mutually exclusive explorations or do they interplay?
I'm always trying to find the harmony between my inner and outer worlds, so this is an exploration that is really personal and drives most of what I do. I've been living with anxiety for a long time, and in trying to find a way through it, I found you have to open yourself up to fear rather than try to avoid it. And I think there is so much fear around the unknown, around those hidden corners of our minds and what lies out there beyond our perception. I guess I'm trying to give the unknown a friendly face so that others might be more open to self-discovery and ultimately find more magic in the world. I believe our purpose resides on the other side of fear.
What can we expect from you next? What types of projects would you like to be doing more of in the future?
My next step it to use my work and my experiences to help guide people. That's a piece I've been trying to figure out for a while, and I finally have some fun ideas to try. I'm also so inspired by music and would love to work with musicians in a visual capacity in the near future.